Welcome to the GFJ Memorial Library's Teen Page. All teen programs are in yellow on the calendar below. Check out upcoming programs, new books and interesting stuff.
Questions? Contact the teen librarian at en.roman@4cls.org.
Young Adult Department Mission Statement
    The mission of the George F. Johnson Memorial Library Young Adult/Teen Department is to give teens access to resources and programs that will allow them to explore, discover, and understand themselves and their unique interests, as well as to develop skills in literacy, leadership, STEAM, and digital and social citizenship.
New YA Books for July

---
YA Library NEWS:
Summer 2017!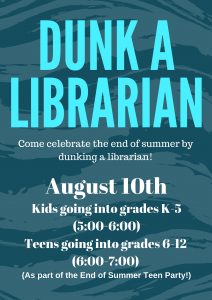 We have a lot of great programs this summer for teens entering grades 7 through 12!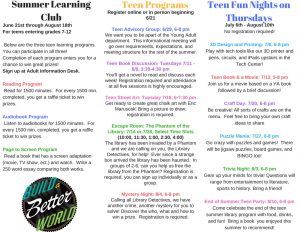 ---
Register for all of our programs from home with our new online registration!
Click on any program on the calendar below to get more information or to register online!
Programs with an ® require registration.
Programs in gold are teen programs.
Need help? Click here to view registration instructions.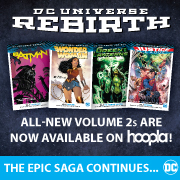 2017 Teens' Top Ten Nominees
View nominees here (pdf).
YALSA Teens' Top Ten http://www.ala.org/yalsa/teenstopten
---
Teen Craft Night: Bookends
What Your Librarian is Reading:

---
What Your Librarian is Reading:
Meet the YA Librarian
Name:  Kenneth Roman
Graduate of Binghamton University / Syracuse University
Bachelor's in History and English / Masters in Library and Information Science/School Media Specialist
Favorite Book Series: The Harry Potter Series
Interests: Folk and Fairy Tales, Mythology, and Musical Theater
Free Time: Listening and reading books, watching TV, hanging out with friends, and going to see shows.
I am pleased to be working at the George F. Johnson Memorial library as a librarian.  This is not my first experience at the GFJ library.  For the past 9 years I worked as a page and then an intern.  As an intern my job included running open hours and teaching classes in the library's Tech Center.  I specialize in young adult services and technology support.  I also enjoy presenting programs and teaching classes.  I look forward to working with patrons and helping you with your information needs.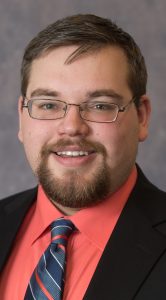 Resources
Reading Rants!- Out of the ordinary Teen Booklists
Kids, Code, and Computer Science
---
Teen Links to check out:
How Do I get my working papers?
Movies & Stuff
Health
Driving
---
Interested In Volunteering @ the GFJ Library?
If you're interested in volunteering , check with Kenneth for information about volunteering at the library! Teens are welcome to volunteer during our summer programs. ( contact Kenneth at en.roman@4cls.org.)
Volunteer Activities:
* Sort books in circulation area
* Shelve books in Adult, Young Adult and Children's departments
* Shelf reading/straightening/shifting of books
* Help prepare for story time crafts and other activities
* Set up or take down chairs in meeting room for programs
By Volunteering:
* You can have an opportunity to learn and practice a variety of job-related skills.
* You will have an opportunity to meet new people.
* You can get volunteer experience for college, scholarship and job applications and recommendations by your supervisor.
Other:
* There is a sign-in sheet so you can keep track of your hours
* You have access to the staff room. (free food!)