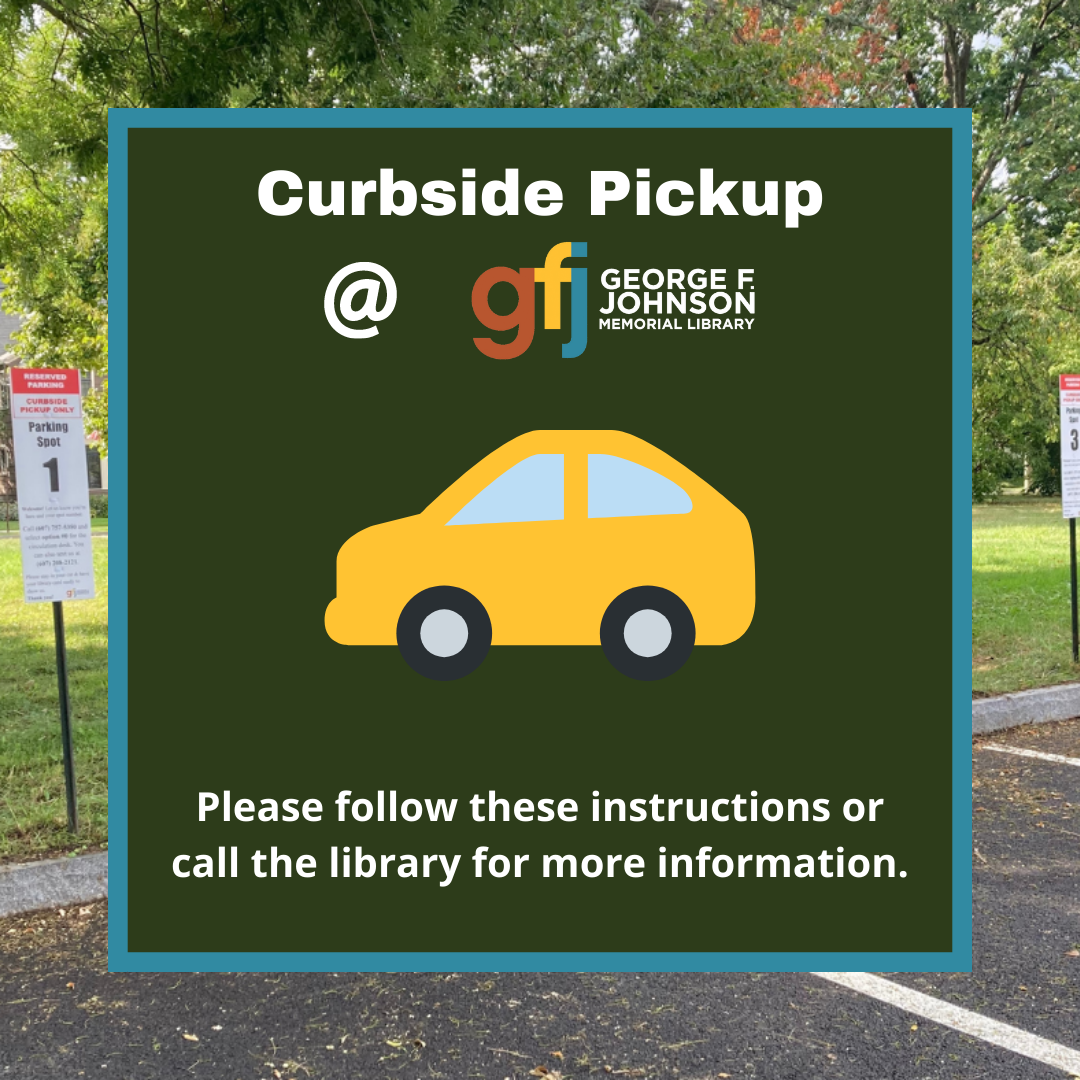 Call or text the library to request your materials. Please have your library card number available when contacting us. We'll be available to answer your calls Monday through Thursday from 9am to 8pm and Fridays and Saturdays from 9am to 5pm. However, materials requested within one hour of closing will not be available for same day pickup.

Calling – Dial (607) 757-5350 and select option #2 for the Adult Information Desk or option #3 for the Children's Information Desk.
Texting – Click here to begin our chat service. You can also text "book" to (607) 208-2121 and click on the link in the response to enter our online chat.

You may pick up your items Monday through Thursday from 9am to 7:30pm or Fridays and Saturdays from 9am to 4:30pm. We will hold your items for 3 days after you request them for you to pick up. When you arrive at the library, please park in one of the 3 designated curbside pickup parking spots. Call us at (607) 757-5350 and choose option #0 for the Circulation Desk or text us at (607) 208-2121 with your parking spot number. We'll bring your books out to your car! Please note that you will need to show us your library card to receive your items.
Helpful Hints
If you'd like to search our available collection, visit gfjlibrary.org and type in the box under "Search our catalog" to start exploring!
You are also able to place items on hold by signing into your account online from the Manage My Account page. If you place a hold online, wait for us to call you to let you know your items are ready before coming to pick them up curbside. Please note that it is faster to get items that we have available at GFJ by calling or texting the library. Thank you for your patience!