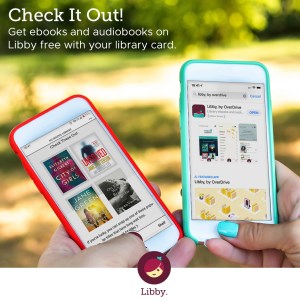 eReaders, eBooks & More!
GFJ Library offers free ebook and audiobook downloads through the Four County Library System at fourcounty.overdrive.com/. The Tech Center offers classes on eReaders and using the Overdrive and Libby; assistance is also available during our Open Hours. Please check the Tech Center's page or use the links below for additional assistance.
OverDrive & Libby
To download eBooks or audiobooks from the library system you need to be able to install either the Overdrive or Libby app on your device, or have a device that can work with additional software installed on your computer. Check here for information on the devices that are compatible with Overdrive and Libby.
Device Assistance
For additional assistance in using these devices or operating systems, please click on the links below.